Capturing Eternal DC Love at Iconic Landmarks
Capturing Eternal DC Love, Jazmin and Will's extraordinary journey embarked during their college years as fellow members of the NEVO Club at FAMU. This unique club aimed to unite Northeast natives and became the unexpected catalyst that brought them together. What began as a simple friendship quickly flourished into a profoundly enchanting romance, radiating with the boundless promise of forever.
Love, with its remarkable endurance, persists even amid challenges, as Will realized on that cozy December evening. Despite pandemic disruptions, he couldn't wait any longer. Filled with happiness and gratitude for their incredible years together, Will spontaneously dropped to one knee. In a heartfelt proposal, he asked Jazmin to be his forever, overwhelming her with love. This unforgettable memory will forever hold a special place in their hearts.
An Unforgettable Engagement Session: Exploring the Lincoln Memorial and Georgetown Waterfront
I had the extraordinary pleasure of capturing Jazmin and Will's timeless love in a breathtaking engagement session set amidst the iconic landmarks of Washington, D.C. The air was filled with our carefree conversation, creating a lively atmosphere while we leisurely ventured through the majestic pillars of the Lincoln Memorial. Against a backdrop steeped in history, we froze their genuine connection in time—a true testament to the enduring power of their love.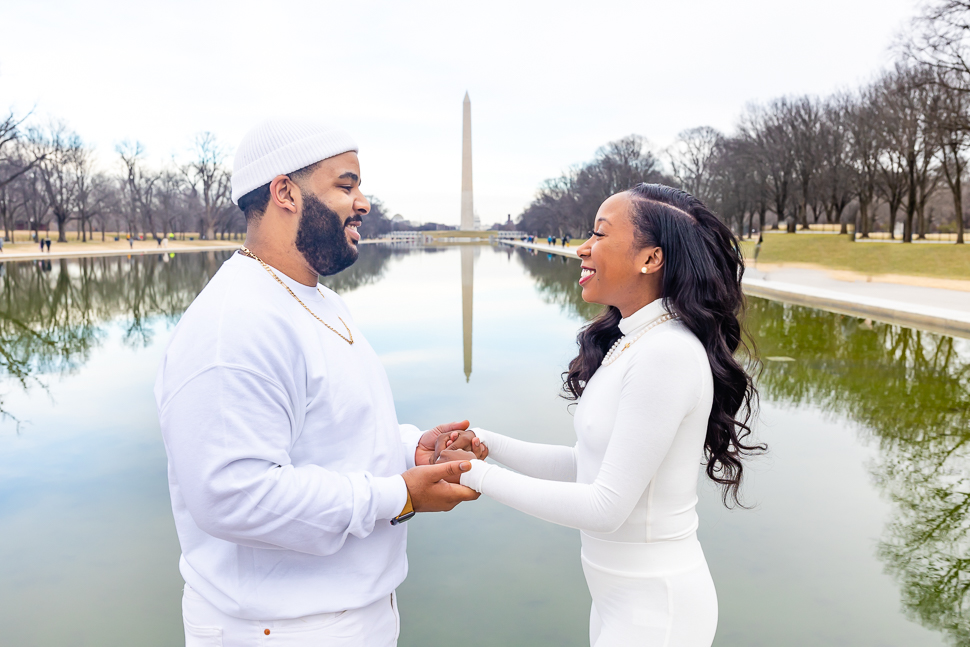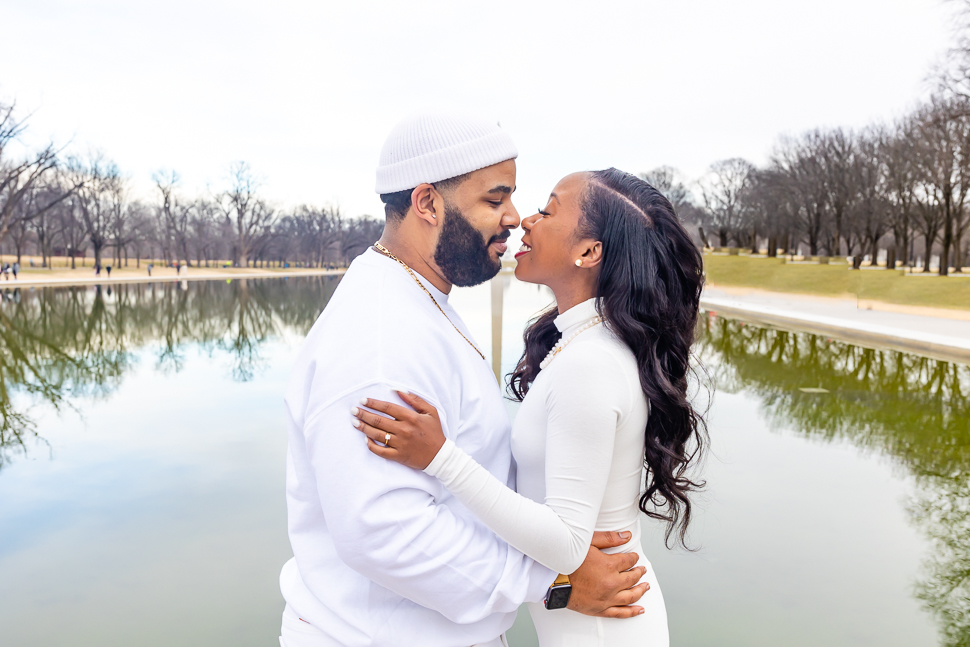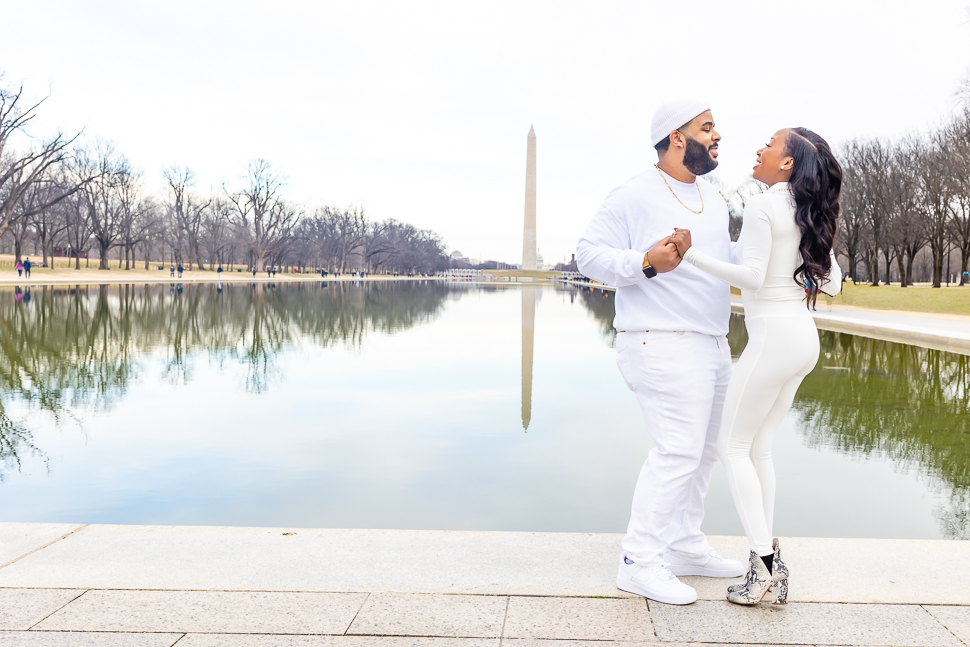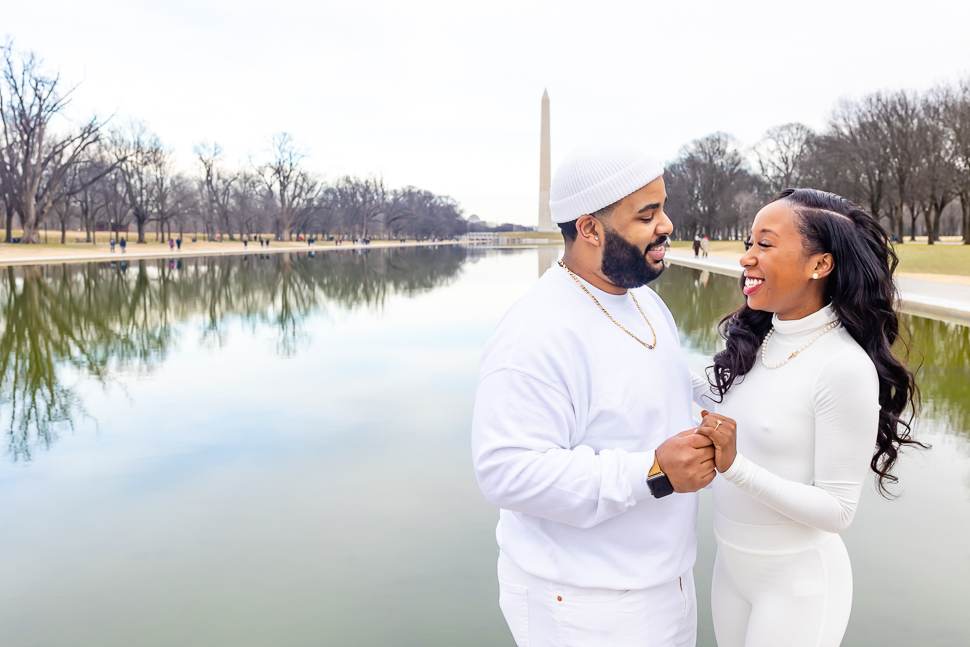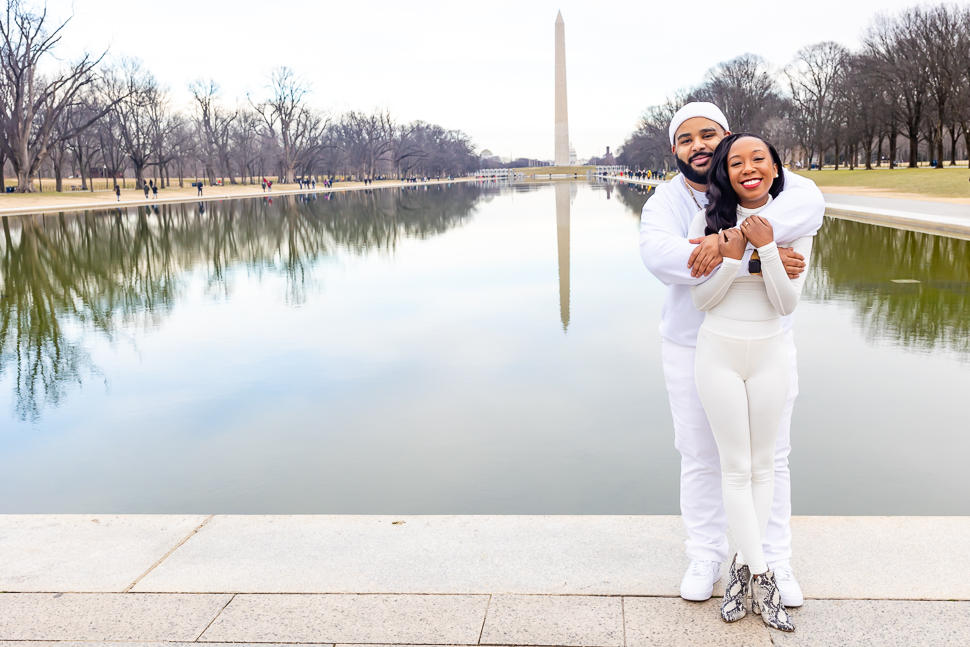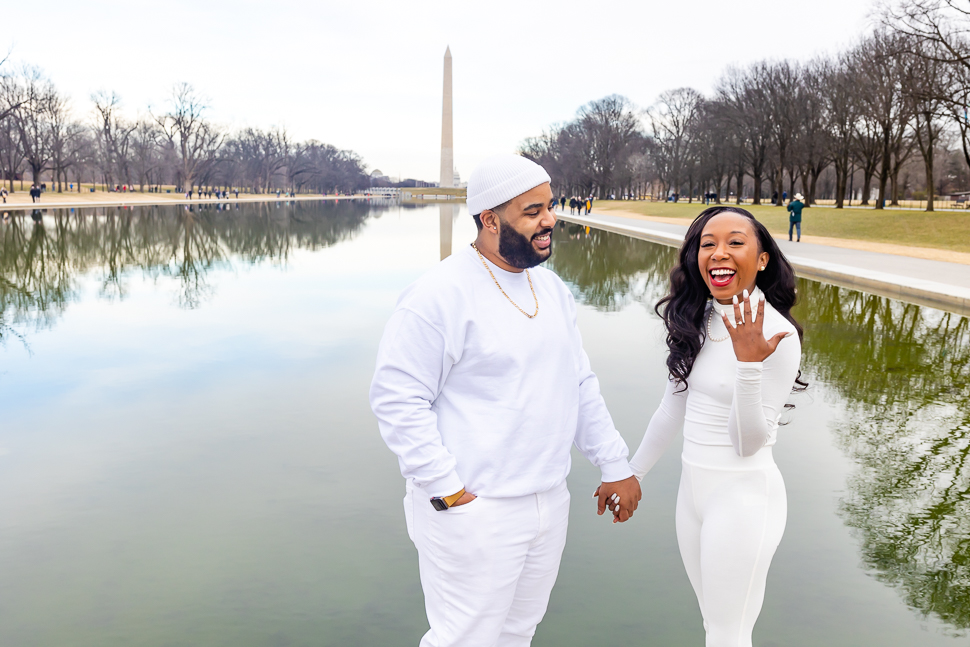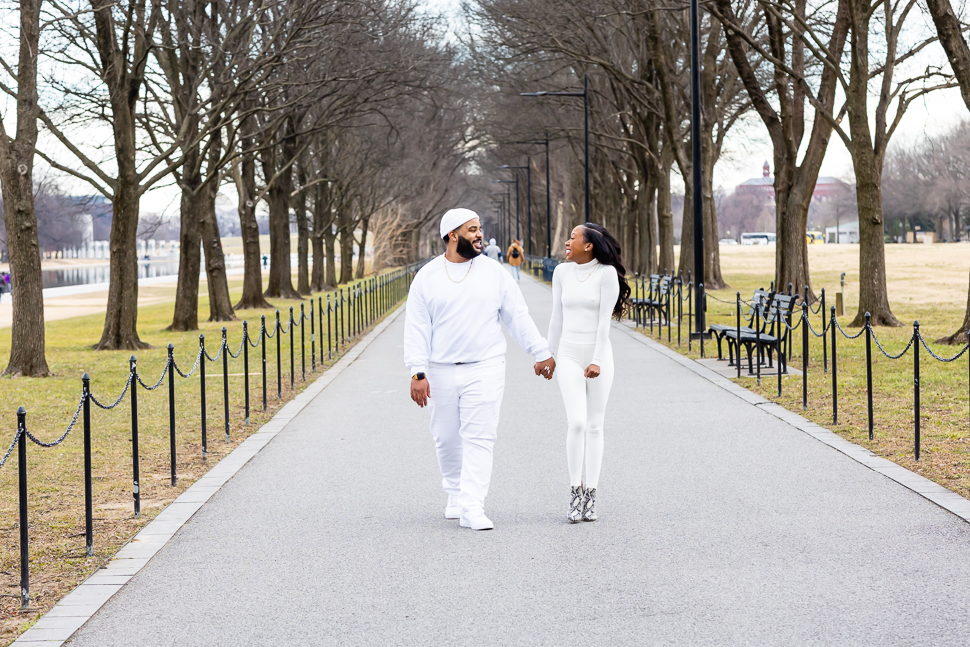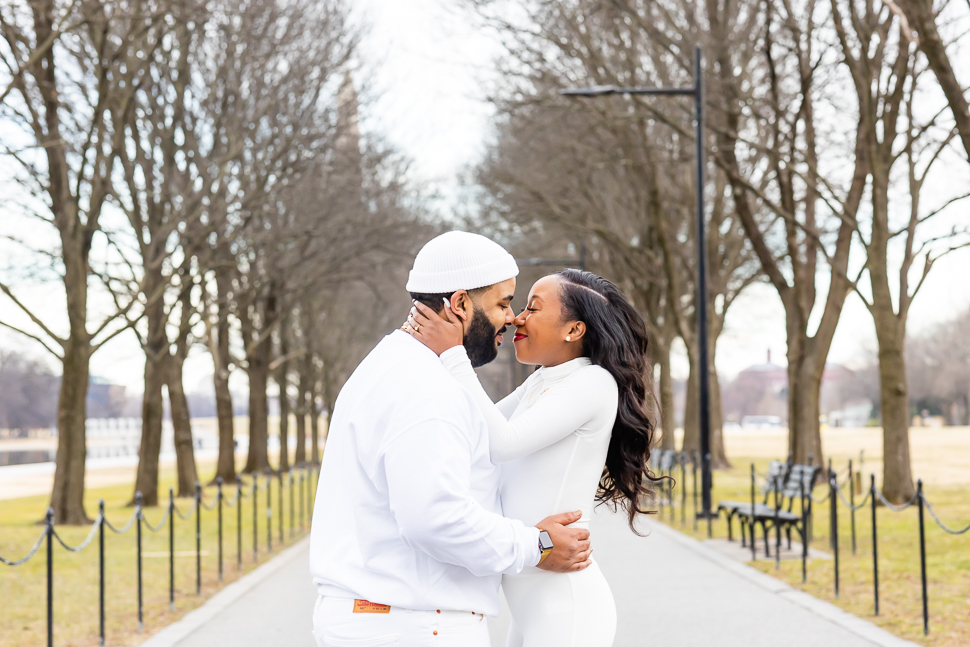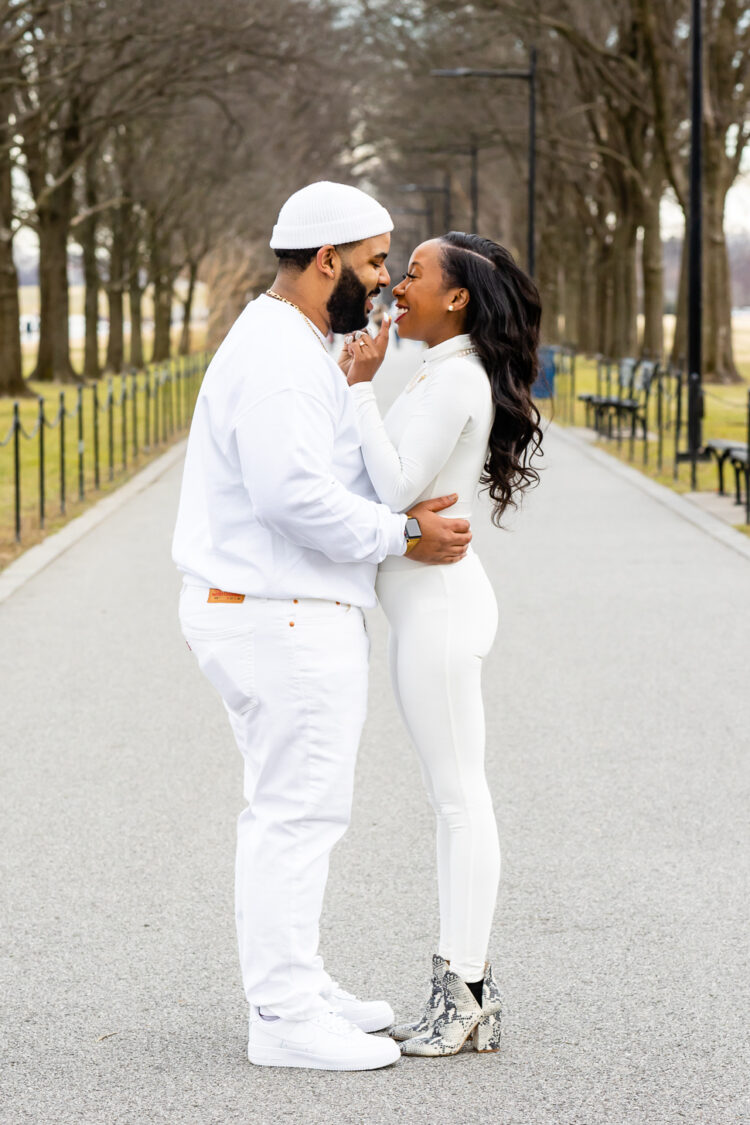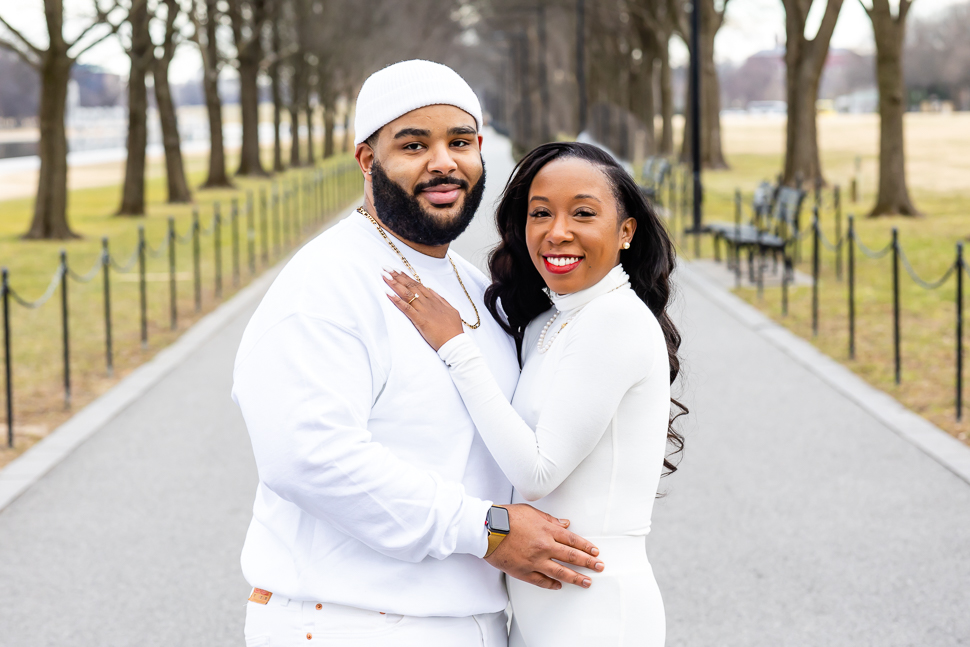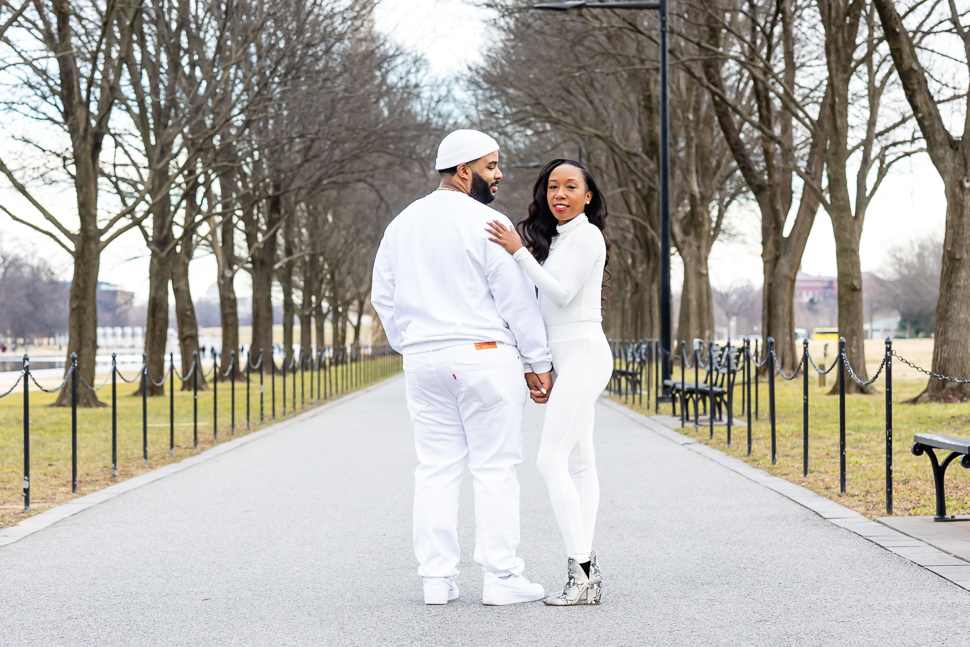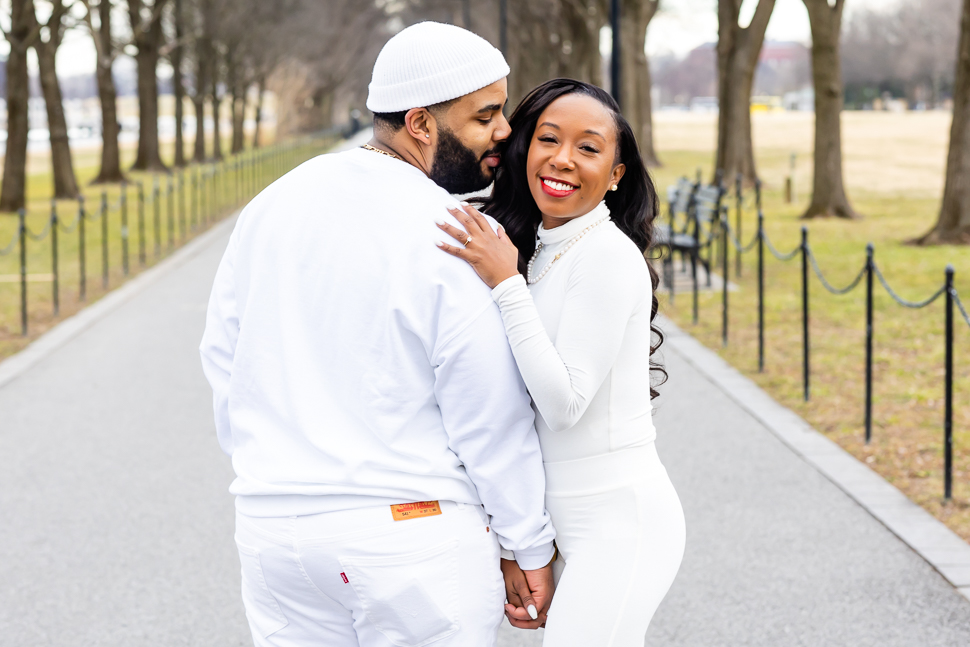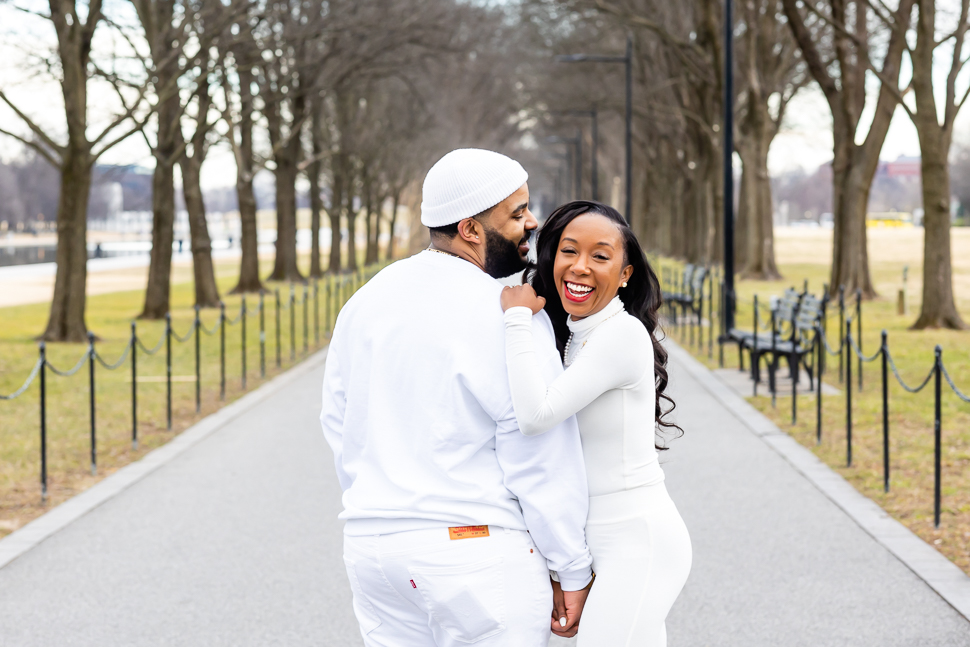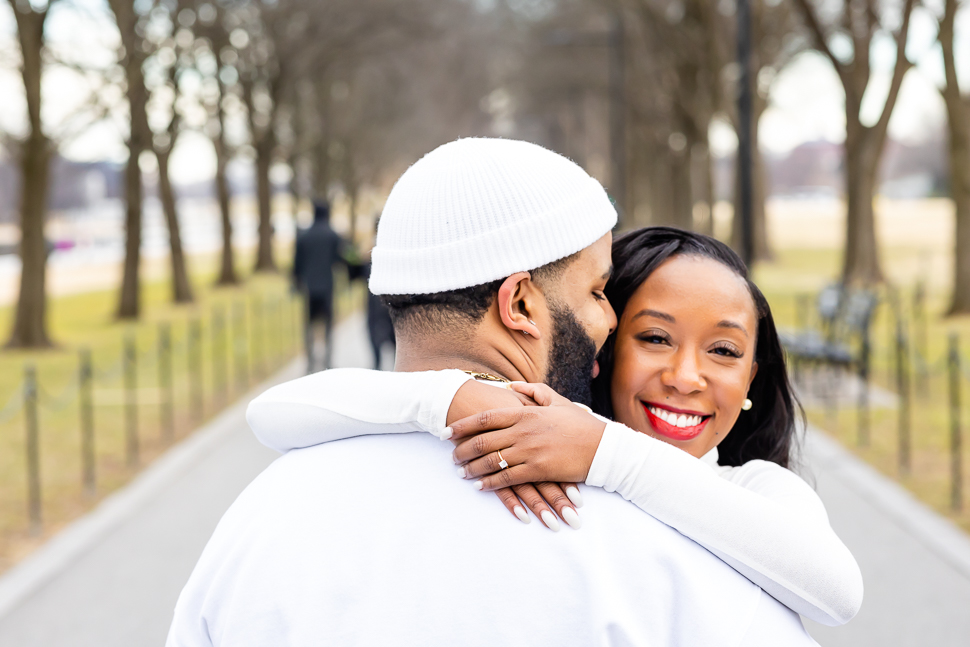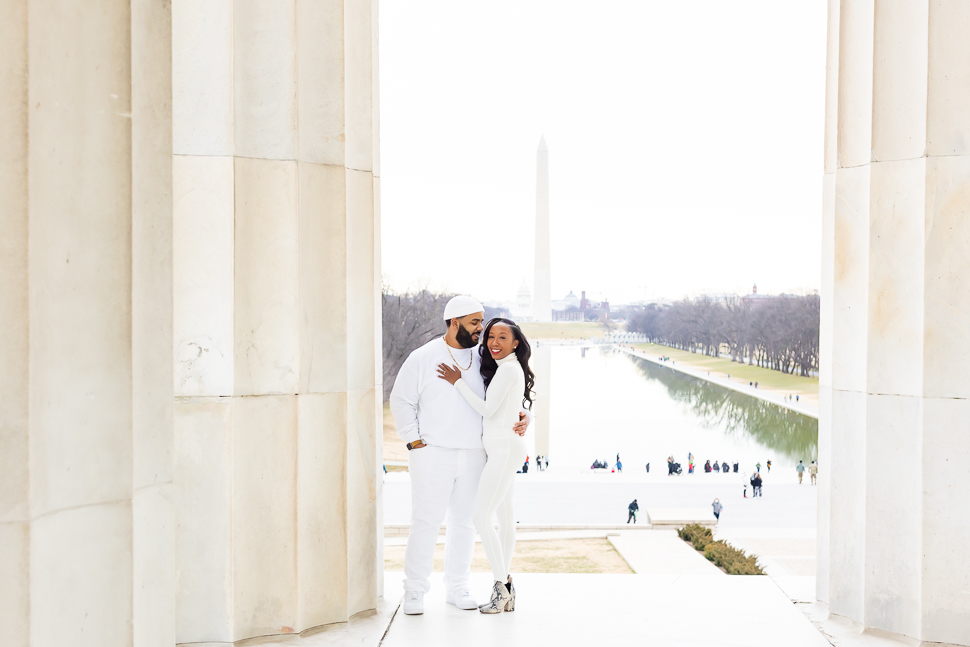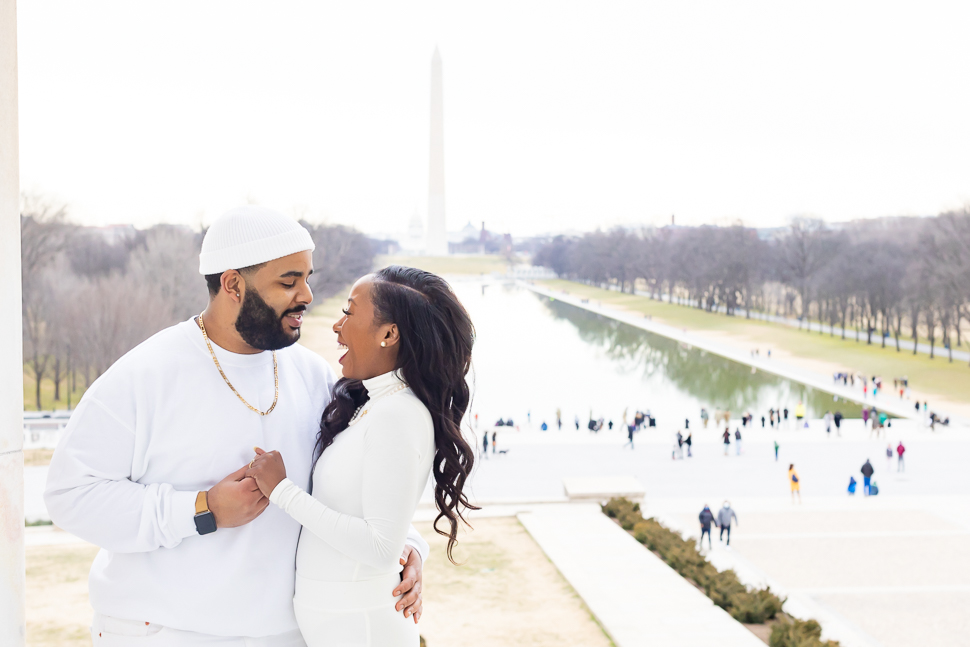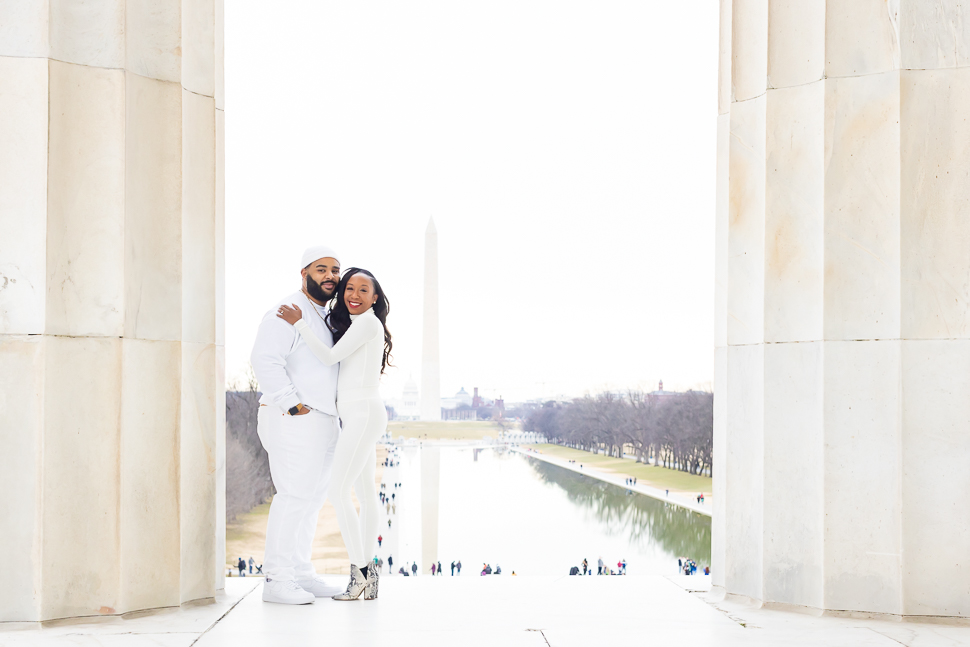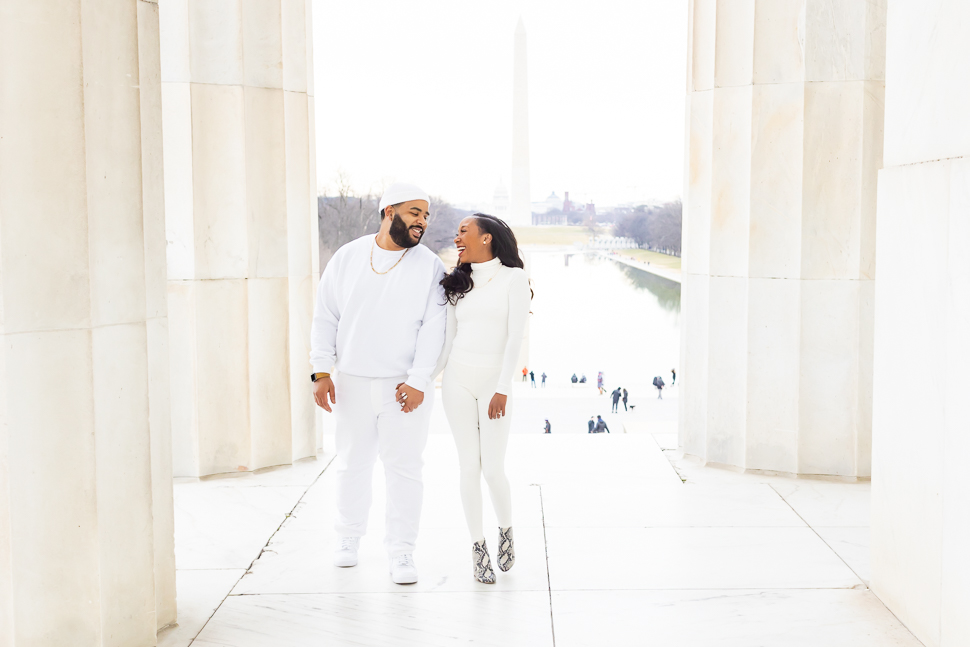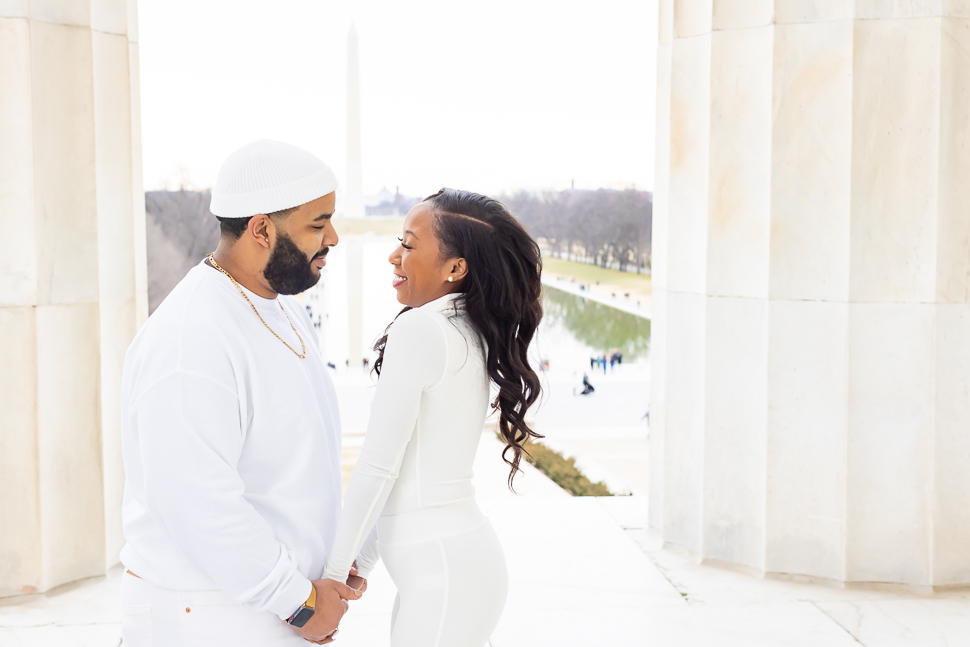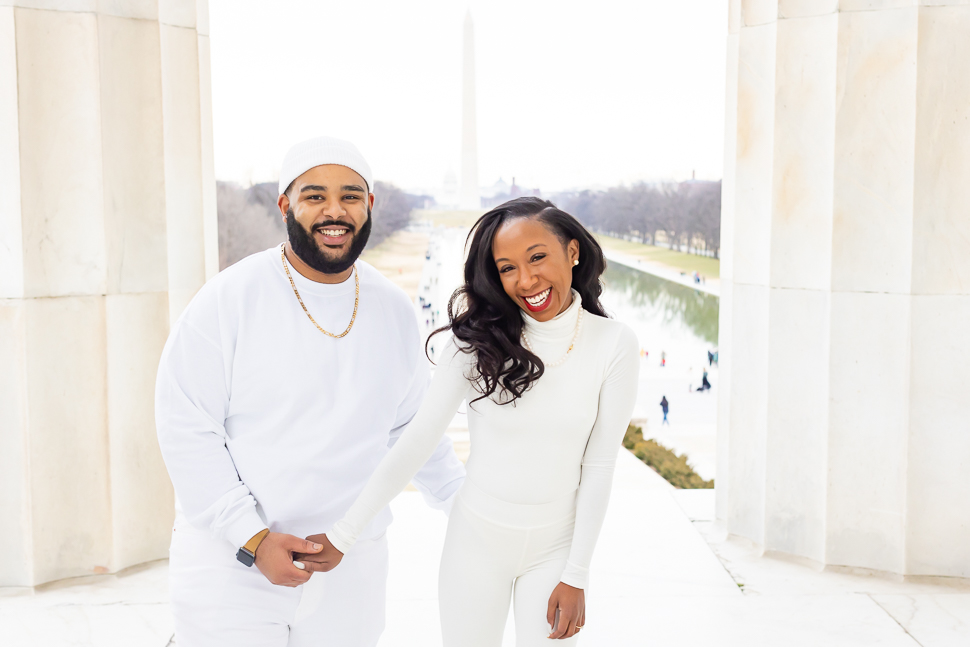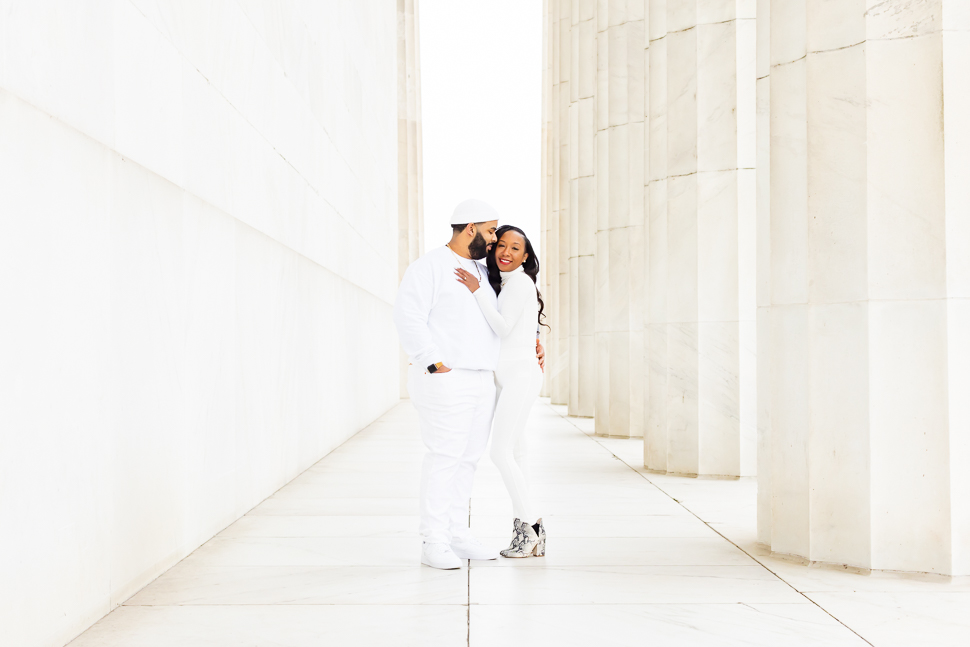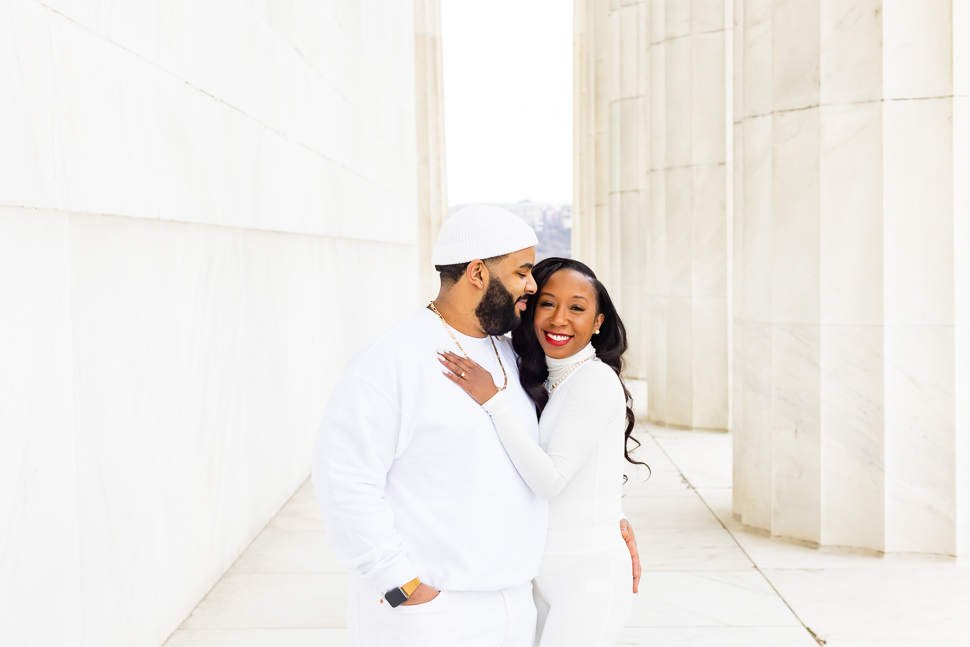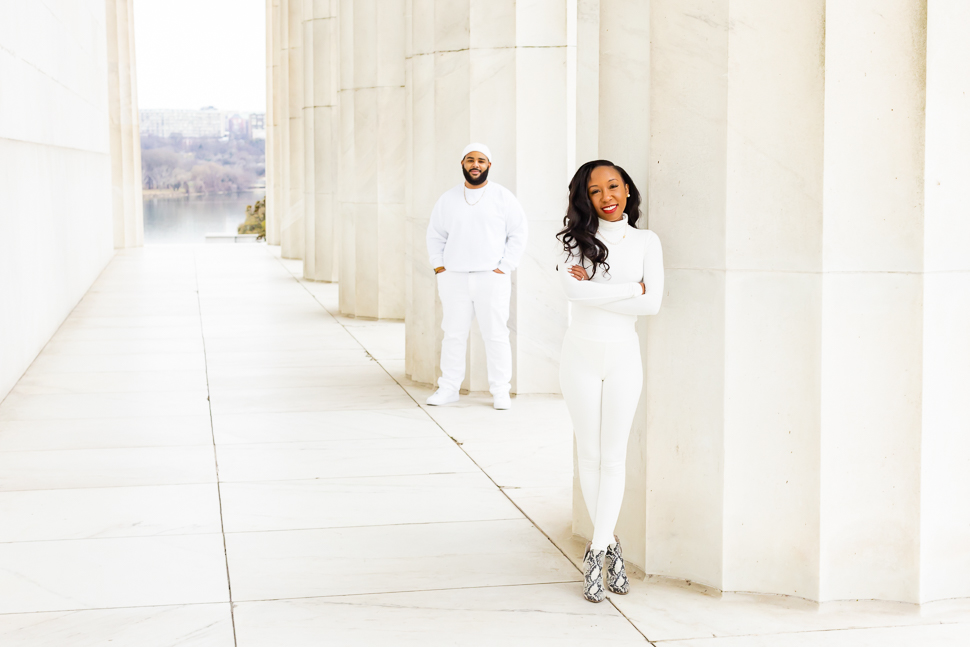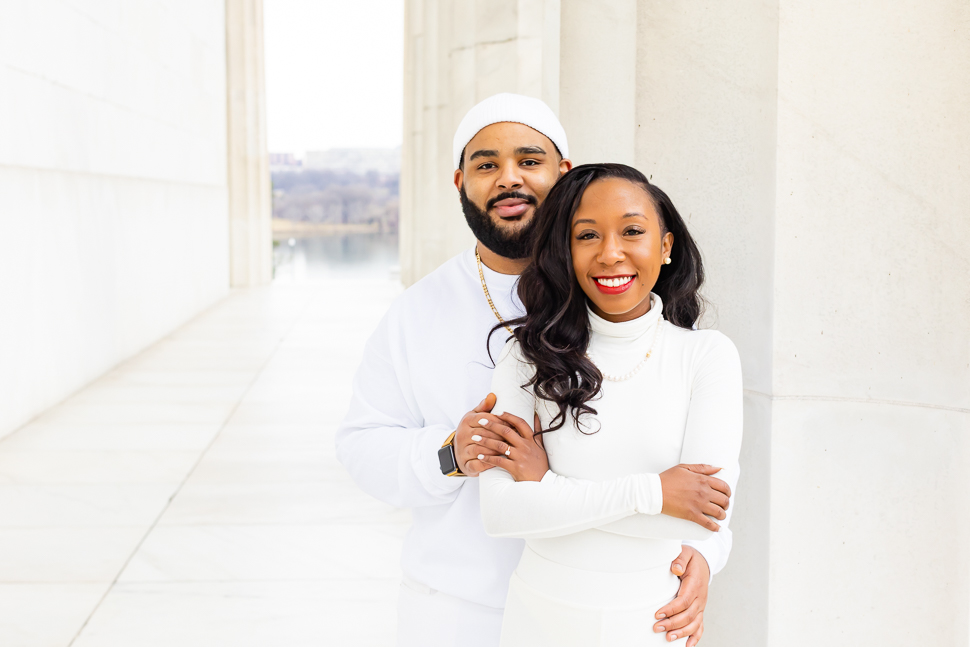 The Georgetown Waterfront, with its charming ambiance and picturesque views, provided the perfect setting for romance to bloom. As the sun painted the sky with hues of gold, Jazmin and Will radiated joy and affection. It was a session overflowing with love, warmth, and unforgettable moments—truly capturing their eternal dc love in every frame.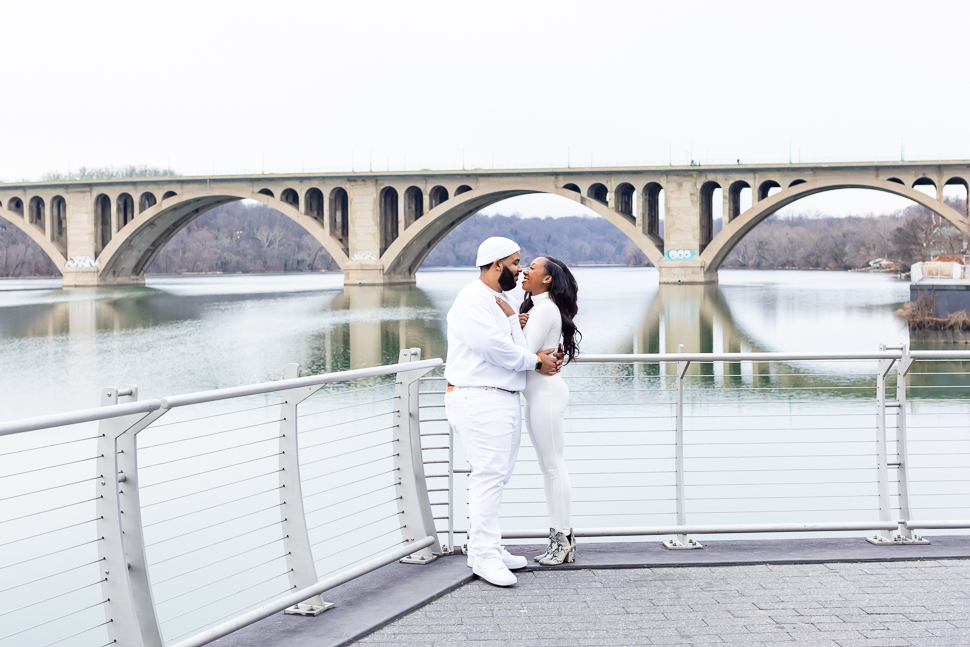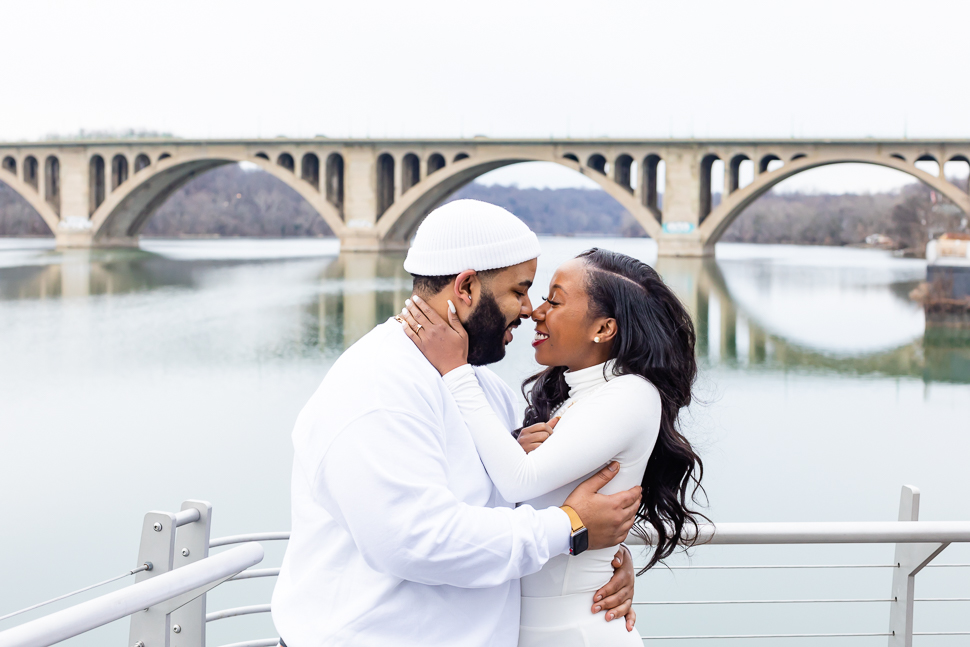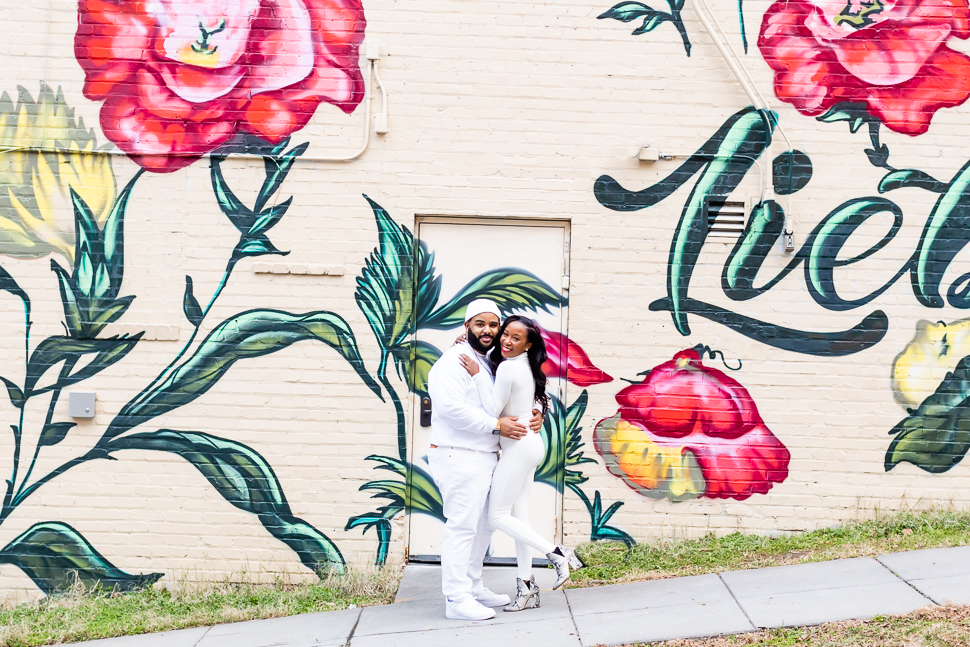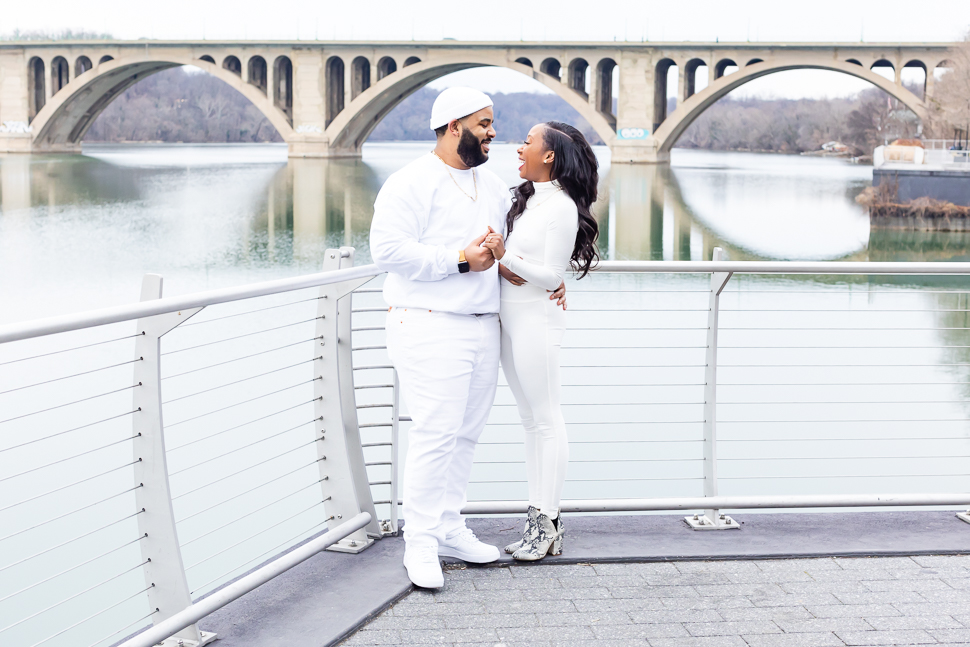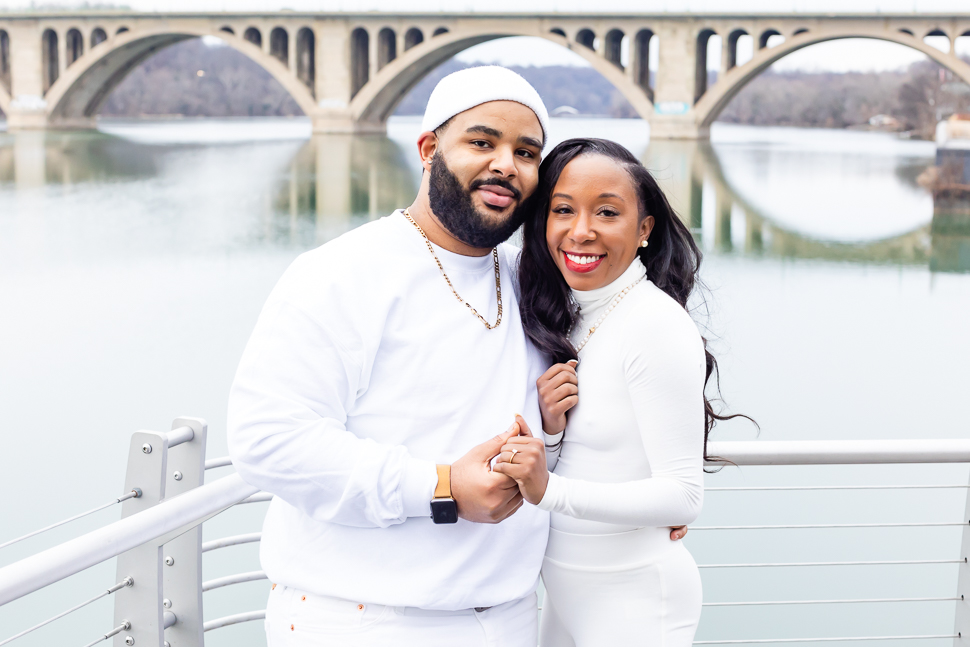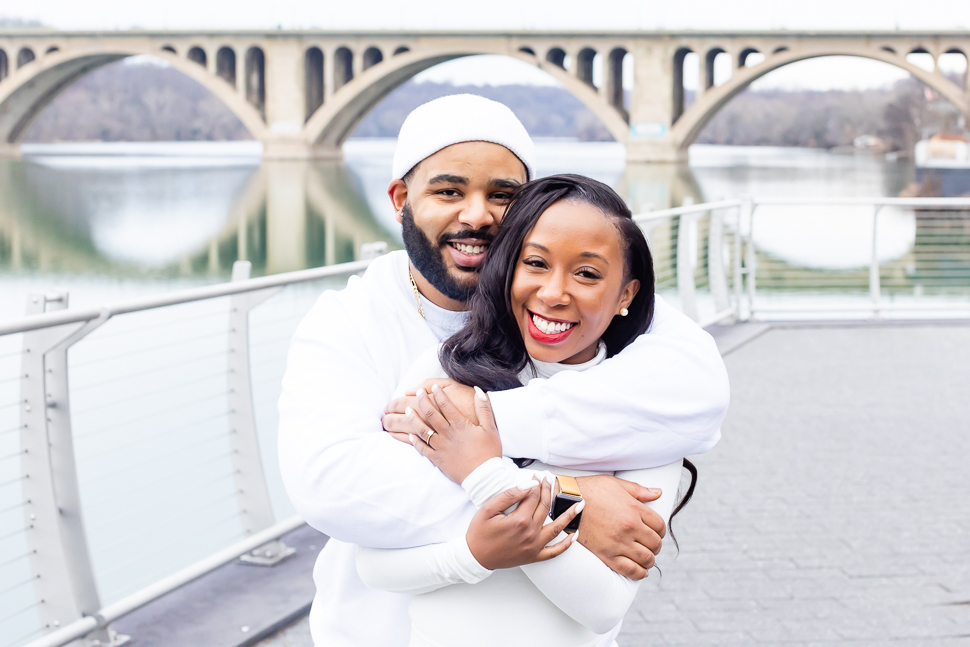 Looking Forward: Their Unique Wedding and Beyond
As their engagement session embodies their love, Jazmin and Will eagerly anticipate their wedding. What distinguishes their celebration is their heartfelt choice to honor two cherished individuals as Maid of Honor and Best Men. It beautifully signifies their deep bonds and commitment to including loved ones in their joyous journey.
With eager anticipation, Jazmin and Will await their wedding day, eager to unite loved ones in joyous celebration. Their steadfast commitment fuels their excitement, envisioning the moment they exchange vows. This marks the start of a lifetime abundant with shared dreams, adventures, and love.
Jazmin and Will's engagement journey showcases the extraordinary power of love. Their story is a testament to the beauty of chance encounters, overcoming obstacles, and embracing authenticity. If their incredible journey has ignited a desire in your heart to capture your own love story, we invite you to reach out to JB Elliott Photography. With passion, creativity, and an unwavering commitment to capturing the essence of your unique love, we are here to help you create timeless memories that will warm your heart for years to come.